Arkas Art Urla presents a comprehensive selection from the Arkas Collection, which is created in line with Lucien Arkas interest in art and collecting. Bringing together works from various fields of art, Arkas Collection consists of paintings, sculptures, carpets, tapestries, armour and glass objects from Turkey and abroad, reflecting artistic production in different historical periods. Works from the Arkas Collection have been exhibited periodically at Arkas Art Center as well as in important museums in Turkey and abroad. Each work in the collection is preserved in museum standards with the aim of handing them down to the next generations and sharing them with art enthusiasts. In accordance with this aim, Arkas Art Urla opened in September 2020 with the passion of reaching art to large masses and contributing to Izmir's cultural life, preceded by Arkas Art Center in 2011 and  Arkas Maritime History Center in 2012.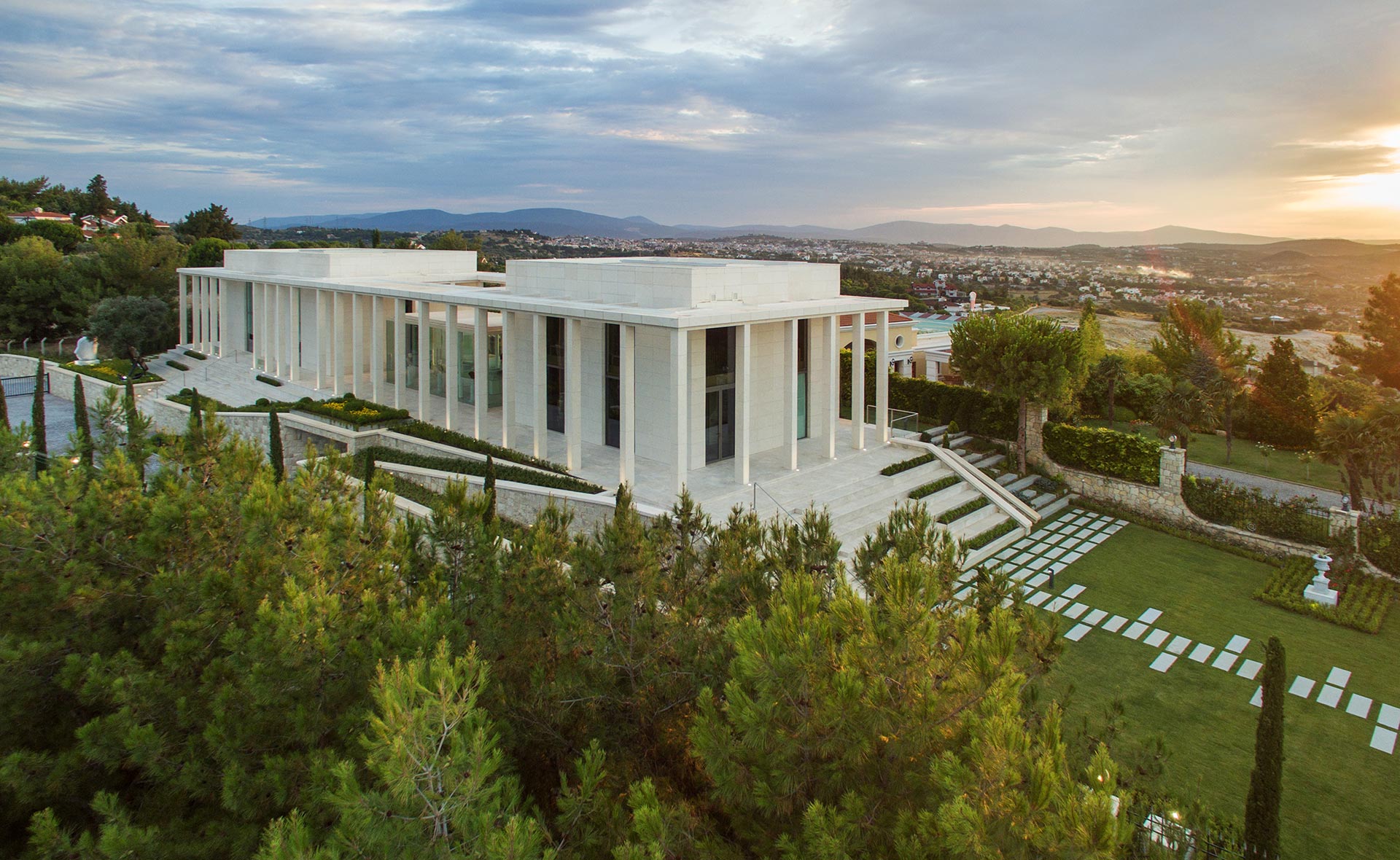 With its extensive natural stone facing, the modest but impressive construction of Arkas Art Urla is designed by Artı3 Architecture and received an honorable mention at the Turgut Cansever International Architecture Awards. Interior decoration is designed by The Big House. On the ground floor of Arkas Art Urla, works by significant representatives of European painting and sculpture from the late 19th and early 20th centuries welcome the visitors. On the upper floor, a selection of European armour from the 16th and 17th centuries, Renaissance tapestries and  Anatolian carpets are exhibited. Exhibition route ends in the glass gallery on the upper floor, consisting of marble replicas of temples from the Antique Period and a selection of the busts of Roman emperors.
We wish you a pleasant visit.
Visiting Days and Hours: Tuesday, Thursday, Saturday : 11:00-17:00
Yenice Mahallesi, Sefaköy Caddesi, No: 23 Urla / İzmir –  Turkey
+90 232 761 04 80